Working remote post Covid
By Michael Klazema | 10/22/2021
Working Remotely Post COVID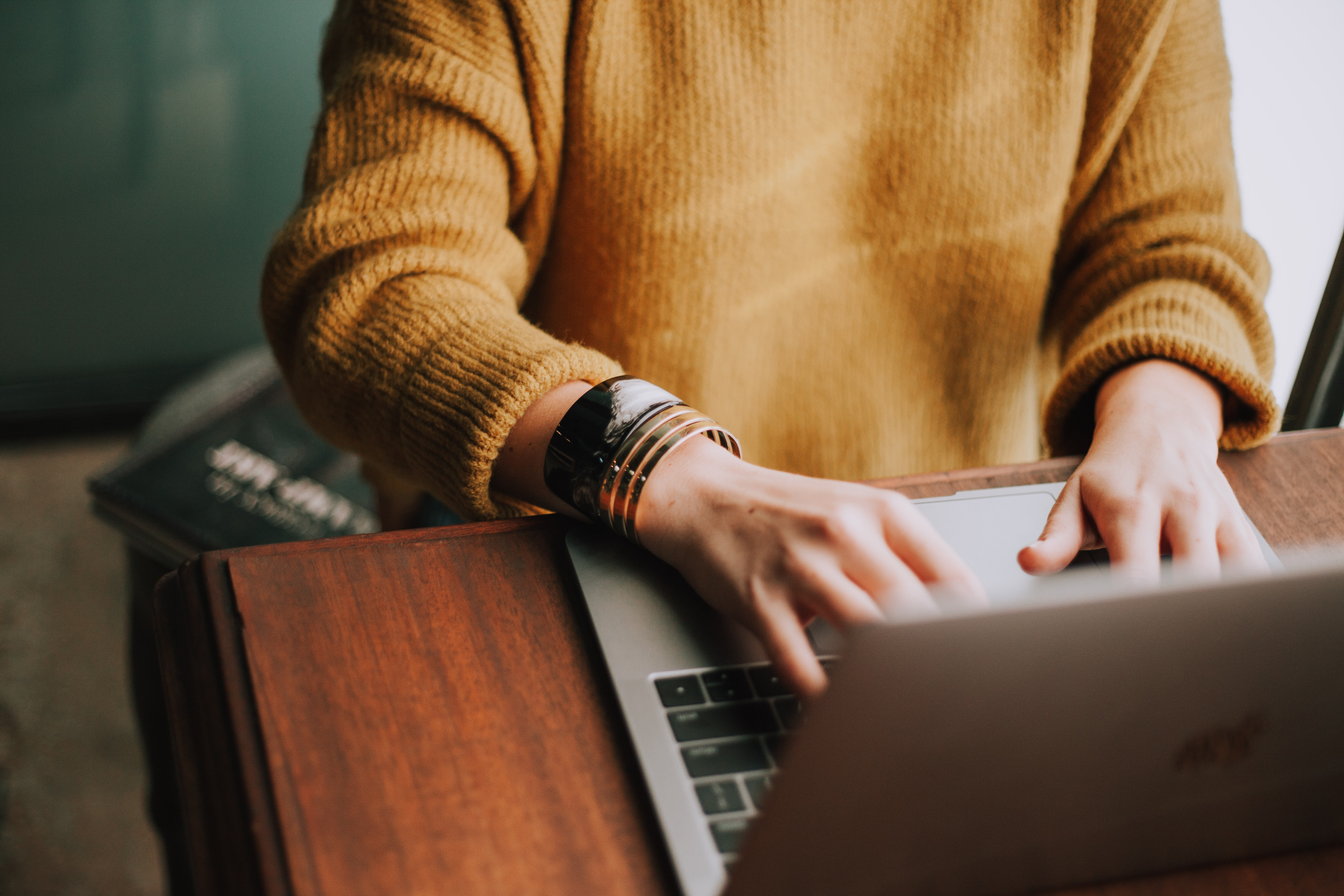 In the weeks and months after COVID-19 first shuttered workplaces and led to nationwide lockdowns, the general assumption in the United States and around the world was that things would eventually return to normal. While the pandemic forced the biggest adoption of remote work habits in history, it seemed to most employers and professionals that working from home during COVID-19 would be a phase—and that eventually, the pandemic would end and people would go back to work.
What has happened since has been more complicated, calling into question whether many things—including work habits—will ever return to the pre-COVID definition of "normal."
Many Americans have gone back to work: as of March 2021, only 21 percent of American workers were still working from home, per a report from The Atlantic. That number may have fluctuated since, given the rise of the Delta variant and associated spikes in COVID cases and deaths.
The ongoing nature of the COVID-19 pandemic and a nationwide reassessment of work and jobs mean that remote workers could be one lingering impact of COVID affecting the national economy and workforce.
How COVID Has Changed the Way We Work
COVID-19 changed the way we work in multiple ways, and not just by causing an unprecedented spike in remote work. While unemployment rates are now approaching pre-pandemic levels once more—4.8 percent in September 2021, down from a peak of 14.8 percent in April 2020—labor shortages are still affecting many industries.
These labor shortages suggest that unemployment rates could dip back to the pre-pandemic level of 3.5 percent. However, experts say that the pandemic has caused many Americans to reassess work, making them less willing to accept jobs that pay low or middling salaries or involve significant health or safety risks. By making the simple act of interacting with another person a potential risk, the pandemic has significantly reduced the pool of job seekers who might take jobs in sectors such as retail or hospitality.
One way to address the COVID fears that are keeping some Americans from returning to the workforce is continuing to support remote work. Before the pandemic, remote work represented just a small niche segment of the workforce—six percent, according to the National Council on Compensation Insurance (NCCI); three-quarters of workers had never worked from home.
When the pandemic struck in March 2020, remote work was the solution that many businesses and organizations implemented to keep their employees working. Per the NCCI, more than one-third of employed Americans were working remotely by May 2020.
For those employees—most of whom weren't working from home regularly before the pandemic—day-to-day routines changed drastically. Commutes to the office were a thing of the past. In-person meetings in conference rooms were replaced with Zoom calls. Email and messaging apps such as Slack became the go-to method for teams to use to communicate throughout the day. Many Americans even found that their work hours were more flexible outside of a traditional office environment.
COVID-19 also changed the way employers hire. Successful remote workers have certain attributes—such as self-starter personalities and strong comfort levels with technology—that employers may not have targeted before the pandemic.
Accessing this altered hiring pool can lead to new threats in addition to new talent. Some experts have expressed concerns that going virtual and embracing remote work could render some employers more vulnerable to cybercrime—especially if they mistakenly hire employees with malicious intent. These factors make background checks just as important for this new remote work era as they are for traditional work settings.
Beyond security, the biggest caveat with remote work is that not everyone can do it. The NCCI says that the one-third of Americans who were working from home as of May 2020 reflected "a close match for pre-pandemic estimates of the share of work that could be done remotely." While many individuals moved to remote work habits in 2020, many others couldn't perform their jobs remotely.
"Office-based business and professional occupations were most likely to implement remote work, with three-quarters of such employees working from home early in the pandemic," NCCI reported. Other sectors—such as retail, service, hospitality, transportation, manufacturing, construction, and healthcare—included less flexibility for professionals to move to a remote work model.
CDC Guidelines for Work
While the NCCI report noted that "most workers and employers expect to permanently implement more flexible remote work opportunities after the pandemic," some employers are currently mounting "return to work" or "return to the office" plans. In the spring and summer of 2021, as vaccine rollouts accelerated and COVID-19 cases dropped in most parts of the country, many employers began considering or implementing return to work plans.
In the wake of Delta, there may be more hesitancy among employers to bring their workers back to the office—not to mention more hesitancy among workers to leave behind the safety and convenience that remote work provides.
Throughout this process, one of the key resources that employers have had at their disposal has been the "Guidance for Businesses and Employers Responding to Coronavirus Disease 2019 (COVID-19)" from the Centers for Disease Control and Prevention (CDC).
That document, which was first published in 2020 and has been updated several times over the course of the pandemic, outlines strategies and protocols that employers can adopt to reduce the risk of COVID-19 exposure for their employees. The document addresses most of the safety practices that employers may consider implementing, such as symptom screening, COVID testing, masking, social distancing, ventilation, cleaning and disinfection, and travel.
The CDC has also issued multiple other online resources to help employers navigate the considerations of returning to the workplace, including guidance on workplace vaccination programs, post-vaccination consideration for workplaces, and COVID-19 testing practices for non-healthcare workplaces. Employers considering a partial or full transition away from remote work and back to in-person operations should review these resources and other CDC guidelines before making any protocols or policies.
The Pros and Cons of Working Remotely
Every individual has a different set of pros and cons for working remotely. A more social, extroverted professional who loves the atmosphere of a bustling office may find that they view remote work in a mostly negative light. A self-starter who likes quiet, controlled work environments might find that they thrive working from home. Here are some of the most common pros and cons that remote workers report.
Pros:
No commute. One positive from the shift to remote work for many professionals was the elimination of commutes. A long commute can add hours to your workday, cut into your private or family time, add to your stress levels, and cost a considerable amount of money over time.
More productivity. Many studies—both during COVID and before—show that the average person is more productive working from home than they are in the office. This fact surprises some managers and business leaders, who worry that their workers will slack off if no one is overseeing them while they work. However, it's often easy to get distracted in a busy office. Sometimes, the office is a noisy work environment, which can impede focus and productivity. Even if noise levels are under control, every professional can relate to being pulled into conversations at the watercooler or a colleague's desk, eliminating 15 minutes of should-be work time in the blink of an eye. Those distractions are typically easier to control at home.
Better work-life balance. Working remotely will often result in a more flexible schedule. When you're at an office from 8-5 each day, you are expected to fill those hours with work. During the COVID-19 crisis, many employers shifted away from a "How much are you working?" model to a "How much are you getting done?" model. As long as a professional is meeting the expectations of their managers, remote work offers more flexibility and work-life balance than the office. During COVID, many parents reported that working from home gave them more time to spend with their kids. Others carved out time during the workday for exercise, reading books, or cooking. Flexibility during the workday may sometimes mean catching up on key tasks some evenings or weekends, but having added flexibility is something that many remote workers appreciate.
Cons:
Communication challenges: When you have a question for a colleague or boss in the office, it's easy to walk over to their desk and ask. When everyone is working from home, it becomes more difficult to get prompt answers—especially since your colleagues may be taking advantage of schedule flexibility and not always on hand to pick up a phone call or respond to an email or text. Zoom calls can be derailed by bad audio quality or poor internet connections, turning simple meetings into frustrating messes. No matter how much digital communication evolves, it can't rival the clarity and ease of face-to-face conversation.
Loss of social interaction. Speaking of face-to-face interaction, many professionals thrive off the social aspect of a workplace. So much of a company's culture is in its people and in the relationships that employees have with one another, and it's much more difficult to forge or maintain those connections in a virtual realm. Sometimes, feeling disconnected from coworkers can also make professionals feel disconnected from their work and the purpose or value behind it, which can hinder motivation, performance, and overall job satisfaction.
Motivation problems. Lack of social connection isn't the only thing about remote work that can hurt employee motivation. Remote work can blur the lines between "work life" and "home life." Going into the office every day can be healthy because employee brains are wired to work in that environment. At home, they may be tempted to turn on the TV for a few minutes, take a quick nap, or end the workday early. Without colleagues, managers, and a traditional work setting to keep employees on track at home, there's a risk of falling into the trap of frequent procrastination or reduced work effort.
Is Working Remotely Right for You?
If you work in an industry sector that allows for remote work, then it's worth thinking about this question and deciding for yourself whether you embrace the pros and cons of working from home.
For some professionals, the chance to be home—spending more time with family members and pets, having the freedom and flexibility to manage their own schedules, and eliminating long commutes from their day-to-day life—represents huge gains for mental health and overall quality of life. For others, being away from the energy of the office is a huge blow to social life, professional motivation, and overall job satisfaction.
Neither of these groups is right or wrong—remote work is a matter of preference and organizational fit.

Michael Klazema is Chief Marketing Technologist at EY-VODW.com and has over two decades of experience in digital consulting, online product management, and technology innovation. He is the lead author and editor for Dallas-based backgroundchecks.com with a focus on human resource and employment screening developments.